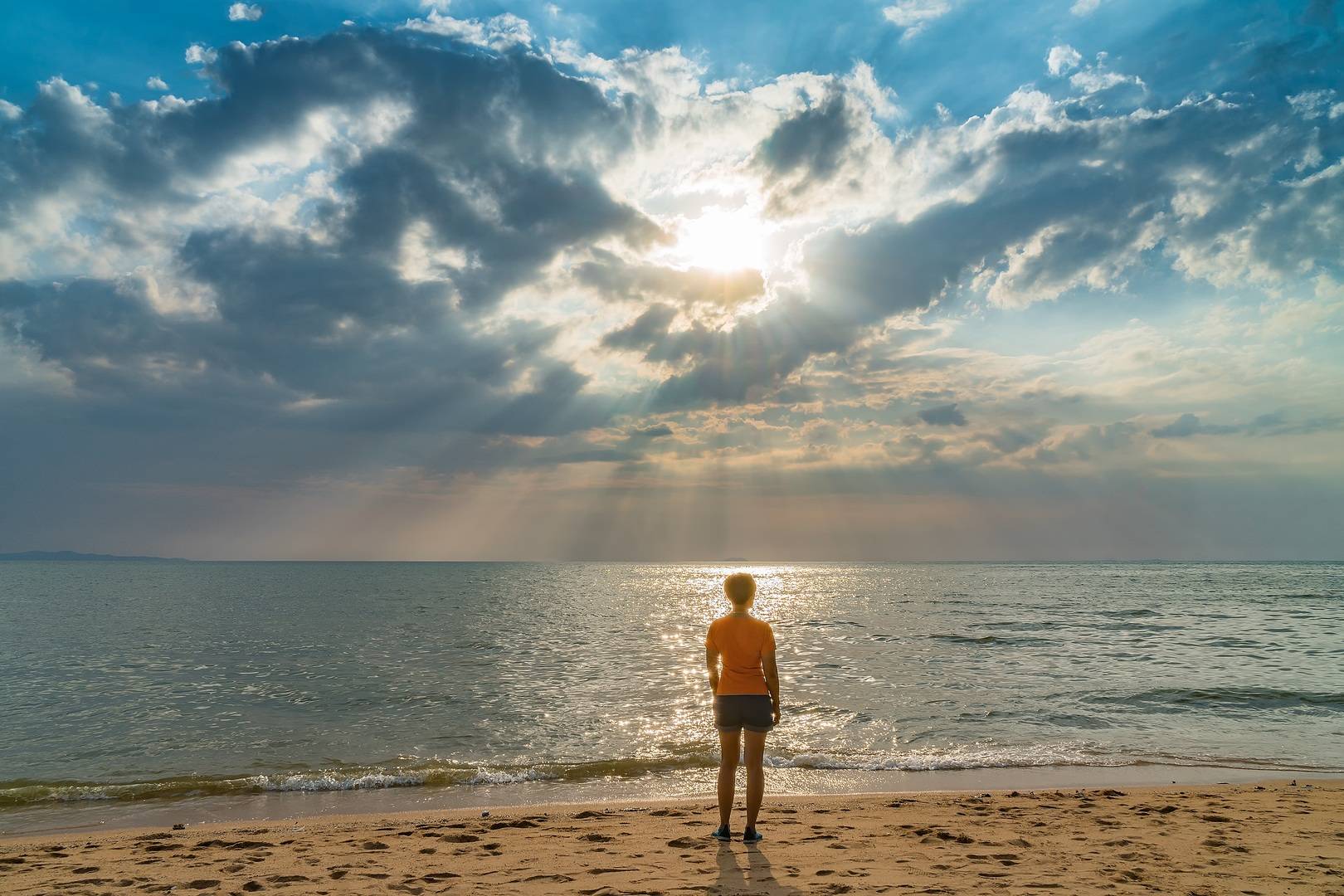 Best Things To Do In Oahu Hawaii (Fun, Couples)
Even though the island of Oahu is the most populated island in Hawaii, it's just as beautiful as the other islands, and there are so many good things to do in Oahu for every kind of traveler.
Some of the best things to do in Oahu Hawaii include hikes, beaches, waterfalls, botanical gardens, water sports, wildlife sightings, and more.
There are also some less conventional things to do in Oahu island, like seeing lighthouses, visiting the Pear Harbor memorial, or touring the Jurassic Park film site.
I've been privileged to visit the Hawaiian islands many times (often for months at a time), so I've done a bunch of hiking, exploring, and sightseeing all over Oahu, including some of the most far flung corners of the island.
This travel guide is our complete list of the best things to do in Oahu Hawaii!
Best Things To Do In Oahu Hawaii
1. Hike The Trails
Oahu island has almost 300 documented hiking trails, featuring jagged green mountains, coastal views, jungles, and waterfalls.
Many of these hikes are easy and doable for all ages or fitness levels, although Oahu also has epic and dangerous hikes for the serious thrill seekers.
Some of the best hikes in Oahu include Ka'ena Point, Koko Head, and the Crouching Lion hike. Easy trails for families include Diamond Head and the Pu'u Ma'eli'eli hike.
2. Visit The Pillboxes
During World War II, the U.S. military built concrete bunkers all around the island of Oahu as lookout posts for spotting enemy activity.
These bunkers, or 'pillboxes' as they're called, usually have stunning views of the Oahu coastline and some of them are nicely perched for watching the sunrise or sunset.
The two most famous pillbox hikes in Hawaii are the Diamond Head Lookout and the Lanikai Pillbox Trail, although they can get a bit crowded. Visit some of the others (like the Ma'ili pink pillbox) if you want to escape the crowds!
3. See The Waterfalls
There are dozens of nice waterfalls on Oahu island, and they can usually be reached with a short, easy hike through the jungle.
Don't expect any giant Jurassic Park-style waterfalls like the ones on Kauai or the Big Island, but Oahu's falls are still worth a visit.
It's a fun change of scenery from the beach and mountains, and sometimes you can swim in the water too. Two of our favorite waterfall hikes are Maunawili Falls and Lulumahu Falls, which are both very scenic but require a bit of work to reach.
The most popular and family friendly waterfalls to visit in Oahu are Waimea Falls and Manoa Falls, although the latter one (Manoa) is a bit seasonal and it tends to dry up easily, so you'll want to check the conditions before you go.
4. Climb The Stairway To Heaven
This hike is so amazing it deserves a special mention. It's also epic, dangerous, and illegal. Still interested?
The infamous 'Stairway to Heaven' takes you to the top of the Ko'olau mountains via 3,922 metal stairs of pure adrenaline and doom. At some points, the stairway is almost vertical, clinging to the side of the steep mountain.
There's an old World War II radio station at the top of the mountain, but the stairway has been closed since the 1980s, and fines of up to $1,000 have been given out to people caught climbing it. The area is even patrolled by security guards around the clock.
Still, thousands of people make the climb every year, and for good reason — it's one of the most spectacular hikes on Earth!
5. Climb A Volcano Crater
Another famous hike in Oahu that deserves a special mention is the Koko Crater Trail! This one is an endurance test that takes you up 1,048 stairs on the steep slope of an extinct volcano crater.
The island of Oahu doesn't have any active volcanoes with lava flows like the ones on the Big Island of Hawaii, but it does have several dormant volcano craters left over from ages past, and it's fun to visit them even if it's just for the novelty of walking on a volcano!
Many Hawaiian locals and tourists alike enjoy the Koko Head stairs for the good workout and calorie burn, and the sunrise and sunset are also known for being spectacular. It's not a dangerous hike, but it's a real fitness test and this slog may not be enjoyable for everyone. It'll definitely make your legs sore the next day!
Two other extinct volcano craters you can climb in Oahu are Diamond Head and the Ka'au Crater. Diamond Head is family friendly and relatively easy, while Ka'au is long and difficult. Both are great!